Zones are large areas of landscape that contain quests, NPC's and monsters. These areas are generally built to have level-specific content. These are some of the current zones: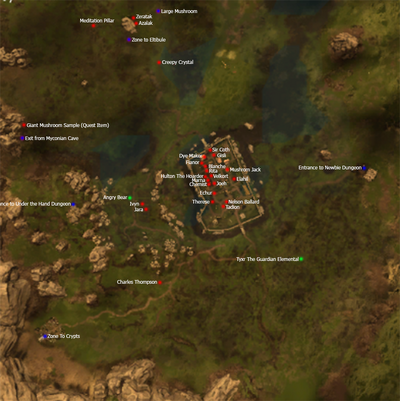 Serbule This is the first zone that you enter after leaving the tutorial dungeon.It has low level skills and monsters avaliable. South Serbule is another zone located directly south of Serbule (not on map).
Eltibule : This zone contains more challenging monsters and skills. It is for the more experienced player.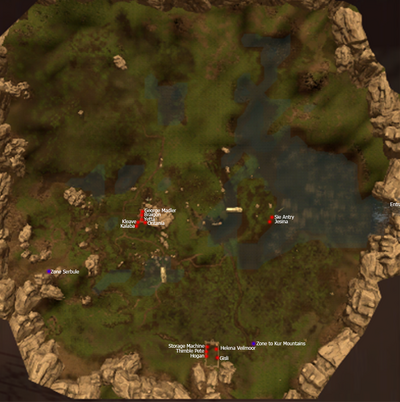 Kur Mountains: A freezing tundra zone that has consistant cold damage and challenging monsters.